National Award Winner


An ISO 9001 : 2008 Certified Company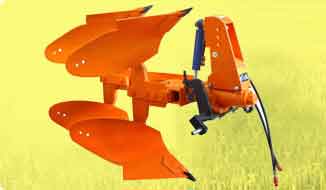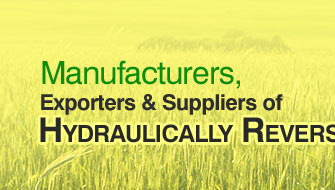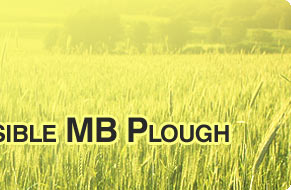 Home
»
Product Range
» MB Plough » Hydraulically Reversible MB Plough
Hydraulically Reversible MB Plough
THE FARMKING HYDRAULICALLY REVERSIBLE MB PLOUGH is a specially designed agricultural implement used for turning the soil levels up side down, incorporating soil residues and making available more fertile layer for the new crop. It provides deep seed bed preparation with proper aeration and drainage. MB Plough is used as a primary tillage implement for soft and hard soils.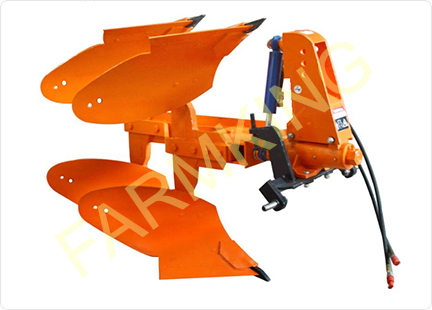 FEATURES
Strong thick walled box Section frame.
Body extension provision from 2-3 mould boards (pairs).
Large inter body and under frame clearance.
Provision for angle adjustment.
Axle housing pipe.
Provision of shear bolt.
Specially heat treated parts and polished mould board.
Reliable turn over device.
Adjustable stray rod assembly
Shock absorbing shaft
ADVANTAGE
Strong thick walled box section frame provides solid base to the plough And Body frame can be extended to take another pair of ploughs.
Enhances the scope of work for implement with higher HP tractor.
Avoids blockages when ploughing in residue fields.
Variable cutting width for different soil types.
Avoids breakage of its parts in cloddy fields and prevents sticking of soil.
Provides precise and quick turnover action and is able to withstand hard shock loads
Provision of changing alignment and prevent side dragging.
Allows the possibility for changing curvature angle.
Less stress on tractor, hence longer life
Protection of implement and tractor from excess load and ensures no twisting of plough legs in stony fields.
TECHNICAL SPECIFICATIONS
MODELNUMBER
2 BOTTOM
3 BOTTOM
REQUIRED POWER HP
50 - 75
80 - 90
TOTAL LENGTH OF LOW (MM)
2100 mm
3000 mm
NO. OF BOTTOMS
2
3
WORKING WIDTH OF EACH BOTTOM (mm)
300 / 350 / 400
300 / 350 / 400
UNDER FRAME POINT CLEARANCE (MM)
600
600
HORIZONTAL SUCTION (MM)
10 to25
10 to 25
VERTICAL SUCTION (PENETRATION PITCH)
10 to 20
10 to 20
WORKING DEPTH (MIN-MAX) mm
200 - 330 (8"-13")
±30 mm
200 - 330 (8"-13")
±30 mm
WORKING WIDTH
600 mm
900 mm
PENETRATION PITCH
620 mm
620 mm
APPROX. WEIGHT
450 Kg.
660 Kg.
NOTE :
The contents of this catalogue are only giving information to the end user without engagement from our side. The company can modify SPECIFICATIONS of the total machine and it's components without any previous notice.

©
Farmking ( A Brand of Shri Kanhaiyalal Ramratan Krishi Yantra Laghu Udyog )
. All Rights Reserved (
Terms of Use
)
Developed and Managed by
IndiaMART InterMESH Limited