National Award Winner


An ISO 9001 : 2008 Certified Company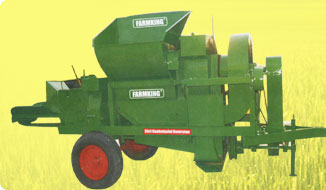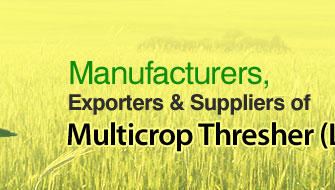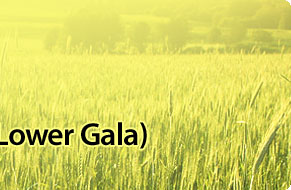 Home
»
Product Range
» Multicrop Thresher » Lower Gala Multicrop Thresher
Lower Gala Multicrop Thresher
FARMKING MULTICROP TRESHER is developed to suit large holding farmers and customs hiring. It is very suitable for crop like wheat, soybean, pea, mustered. It is operated with 35 hp tractor P.T.O.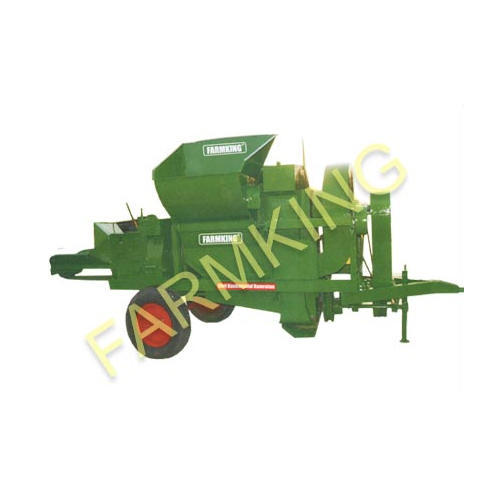 ADVANTAGE
The FARMKING MULTICROP TRESHER consists of hopper with automatic feeding, which is drive by the gear box. Reverse gear can be use if necessary.
The threshing unit contains three sharp cutting blades with spike tooth cylinder. The crop is cut in to small pieces & rubs against the concave which give superior separating performance.
Two aspirators blowers are attached to threshing unit, which separates small pieces of crops residue from the seed.
Further a shaking & bagging unit are used to collect the seeds.
The unit is supplied with belts & pulleys to achieve variable cylinder speed, but the speed of blower can change according to requirement.
It also consists of elevator or burm for loading seeds to trolley, pneumatic transport wheel & single hitch system.
TECHNICAL SPECIFICATIONS
THRESHRING DRUM
Type
Bar Type
Diameter
850 mm
Width
900 mm
No. of Blades
Three
No. of Bar/Spike
58
BOLWER
No. of Blades
Three
Clearing Blower
Two
Balance Wheel
125 Kg.
THRESHER HEADER
No. of Teeth Toller
Two
Type of feeding
Conveyer Belt / Chute

THRESHER GEAR BOX
Type
4-joint
Safety By
Reverse Gear
Height
2100 mm
Type
Worm
Concave
Multi Crop
OVERALL DIMENSIONS
Length
5000 mm
Width
1550 mm
Height
2450 mm
Weight
2200 Kg.
NOTE :
The contents of this catalogue are only giving information to the end user without engagement from our side. The company can modify SPECIFICATIONS of the total machine and it's components without any previous notice.

©
Farmking ( A Brand of Shri Kanhaiyalal Ramratan Krishi Yantra Laghu Udyog )
. All Rights Reserved (
Terms of Use
)
Developed and Managed by
IndiaMART InterMESH Limited