National Award Winner


An ISO 9001 : 2008 Certified Company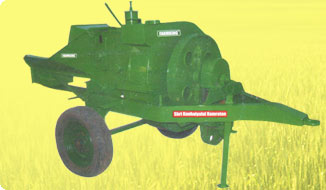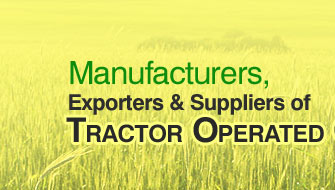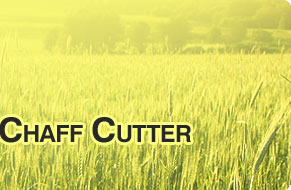 Home
»
Product Range
» Chaff Cutter » Tractor Operated Chaff Cutter
Tractor Operated Chaff Cutter
ADVANTAGE
FARMKING CHAFF CUTTER is an idle farm machine for farmers having few livestock.
It is durable, long lasting and low maintenance machine.
It cuts the fodder uniformly, which is ideal for the livestock.
It improves the digestion of cattle yielding more milking output capacity.
High production in minimum time.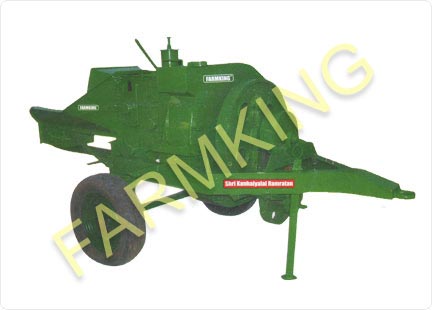 FEATURES
Durable
Long lasting & functionally superior
Does not require continuous maintenance
Superior Quality Blade for longer run
TECHNICAL SPECIFICATIONS
PARTICULARS
Chaises
125 x 65 mm channel
Gear Box
Four Joint Reverse
Operated By
Tractor
P.T.O. Rpm
540
Safety By
Reverse Gear
NO. OF BLADES
Three
MOUTH PIECE WIDTH
275 mm
SIZE OF FLY WHEEL
850 mm
Balance Wheel
900 mm
OUTPUT PER HOUR (IN DRY FODDER)
2500 - 3000 Kg.
POWER REQUIRED
35 HP
APPROX WEIGHT
1000 Kg.
NOTE :
The contents of this catalogue are only giving information to the end user without engagement from our side. The company can modify SPECIFICATIONS of the total machine and it's components without any previous notice.

©
Farmking ( A Brand of Shri Kanhaiyalal Ramratan Krishi Yantra Laghu Udyog )
. All Rights Reserved (
Terms of Use
)
Developed and Managed by
IndiaMART InterMESH Limited