National Award Winner


An ISO 9001 : 2008 Certified Company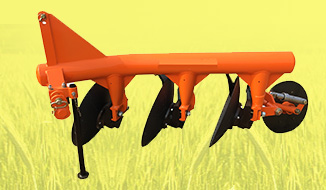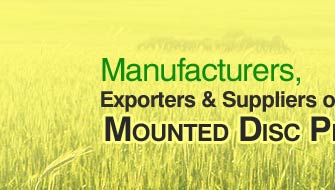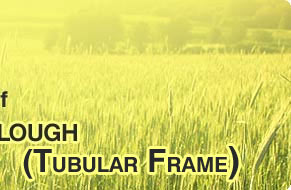 Home
»
Product Range
» Disc Plough » Mounted Disc Plough (Tubular Frame)
Mounted Disc Plough (Tubular Frame)
ADVANTAGE
The FARMKING MOUNTED DISC PLOUGH is designed to work in all types of soil for basic functions such as soil breaking, soil raising, soil turning and soil mixing.
It is used to open the new fields and to process the stony areas.
it can be used easily at rocky and rooted areas.
It is especially useful in hard and dry trashy land conditions and in soils where scouring is a major problem.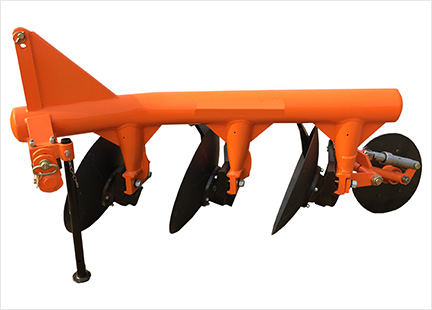 FEATURES
In conformity with the soil conditions it is being produced with 2-3-4-5 and 6 Disc (Bottom) version with an option for extra kit for converting it to extra disc plough.
It is directly mounted to the tractors.
The extra heavy-duty seamless tubing frame has high trash clearance allowing the plough to operate under heavy crop residue.
TECHNICAL SPECIFICATIONS
| | | | | |
| --- | --- | --- | --- | --- |
| SIZE | 2 BOTTOM | 3 BOTTOM | 4 BOTTOM | 5 BOTTOM (4+1) |
| FRAME | Heavy Duty seamless Tubular Frame (OD 168 mm with 8 mm thickness) | Heavy Duty seamless Tubular Frame (OD 168 mm with 10 mm thickness) | Heavy Duty seamless Tubular Frame (OD 168 mm with 10 mm thickness) | Heavy Duty seamless Tubular Frame (OD 168 mm with 12 mm thickness) |
| MOUNTED | CAT - II | CAT - II | CAT - II | CAT - II |
| LENGTH | 1800 mm | 2400 mm | 3000 mm | 3600 mm |
| WIDTH | 825 mm | 1050 mm | 1250 mm | 1500 mm |
| HEIGHT | 1200 mm | 1225 mm | 1250 mm | 1250 mm |
| DISCS | 660 x 6 mm Boron steel | 660 x 6 mm Boron steel | 660 x 6 mm Boron steel | 660 x 6 mm Boron steel |
| DISC SPACING | 550 mm | 550 mm | 575 mm | 575 mm |
| COLTER DISC | 500 x 6 mm boron steel | 500 x 6 mm boron steel | 500 x 6 mm boron steel | 500 x 6 mm boron steel ' |
| SCRAPPER | 6 mm adjustable | 6 mm adjustable | 6 mm adjustable | 6 mm adjustable |
| BEARINGS | 2 Nos. Taper roller | 2 Nos. Taper roller | 2 Nos. Taper roller | 2 Nos. Taper roller |
| WIDTH OF CUT | 500 - 550 mm | 875 - 925 mm | 1150 - 1200 mm | 1575 - 1625 mm |
| REQUIRED TRACTOR | 40 - 45 HP | 50 - 60 HP | 70 - 80 HP | 90 HP & Above |
| APPROX.WEIGTH | 275 Kg. | 400 Kg. | 500 Kg. | 600 Kg. |
NOTE :
The contents of this catalogue are only giving information to the end user without engagement from our side. The company can modify SPECIFICATIONS of the total machine and it's

©
Farmking ( A Brand of Shri Kanhaiyalal Ramratan Krishi Yantra Laghu Udyog )
. All Rights Reserved (
Terms of Use
)
Developed and Managed by
IndiaMART InterMESH Limited